Here's a quick summary
Despite the overall increase in average wholesale prices across the NEM, it wasn't anything to write home about.
In fact, there were no serious high price events (above $300/MWh) across either month.
Average April wholesale prices in Queensland and NSW were 7% and 15% higher than March – and almost 20% higher in Victoria. Interestingly, SA was 2% lower, even though SA prices were still highest overall.
As weather cooled down in May, demand began to increase as expected. But this was offset by two key factors:
Significant base load capacity in NSW and Queensland returning to service
An increase in hydro generation output from Snowy Hydro and Hydro Tasmania
As a result, wholesale prices in May were very similar to April in Victoria and SA, but lower in Queensland and NSW (10% and 16% respectively).
Time for a table?
If you're a numbers person, you'll enjoy the table below.
It gives you a quick overview of the monthly average wholesale prices by region (in c/kWh). No words needed.
| Month/Region | QLD | NSW | VIC | SA | TAS |
| --- | --- | --- | --- | --- | --- |
| April 17 | 9.4 | 10.6 | 10.8 | 11.9 | 13.1 |
| May 17 | 8.6 | 8.9 | 10.7 | 11.9 | 10.7 |
You want details. We get it.
Some of our customers love summaries. But if you're more of a details person, here's the nitty-gritty of what's been going on in each state over the last two months.
Queensland
Average wholesale prices in April and May were $94.76/MWh and $86.26/MWh respectively. These prices were broadly in line with the March average of $88.75.
Although demand reduced in both months, this was offset by reduced supply caused by planned outages at a number of base load coal-fired power.
Increased energy exports from Queensland to NSW also led to higher average wholesale prices.
NSW
Despite the lower demand experienced April, wholesale prices were higher. The monthly average increased from $92.71/MWh in March to $106.46/MWh in April.
This increase was due to two factors: 1) The closure of Hazelwood in nearby Victoria, and 2) Reduced base load generating capacity from planned.
In May, supply increased once again due to the base load plants returning to service and increased output from hydro plants. This reduced the May average to $89.67/MWh.
Victoria
Wholesale prices increased from an average of $90.63/MWh in March to $108.20/MWh in April – almost a 20% increase. This was largely due to the closure of Hazelwood at the end of March.
Although demand was quite low in April, Hazelwood's closure tightened the Victoria supply/demand.
With demand increasing in May in the lead up to winter, the average wholesale price remained at $108/MWh.
Unplanned outages at Loy Yang A power station also negatively impacted May prices.
SA
Wholesale prices decreased slightly from an average of $122.40/MWh in March to $119.69/MWh in April. So, unlike other states, SA was not affected by the closure of Hazelwood, due to lower demands.
However, these stable prices were masked by a fall in the peak price of more than $21/MWh, and an increase of almost $18/MWh in the off-peak price
Although demand was less in April, output from AGL's Torrens Island also reduced, resulting in little overall price change.
Although demand in May increased due the cooler weather, wind generation and Torrens Island output also increased. Once again, this meant that the average May price of $119.15/MWh was similar to April.
Your market outlook – to winter 2017 and beyond
At Flow Power, we're always looking ahead to help our customers plan. Here's a quick rundown of what we predict for the coming months, and the various factors that may affect the wholesale market.
Hazelwood: The closure of Hazelwood has already affected prices in most states, but the impact may still be felt for some time. We could see extreme prices in Victoria and SA in summer if weather is hotter than average.
The coming winter: Weather conditions over the coming winter are forecasted to be warmer and drier than average across south-eastern Australia. A warmer winter would mean lower demand, and therefore lower wholesale prices.
Fixed contract prices: Fixed contract prices in the immediate quarter (Q3-2017) and coming summer quarter (Q1-2018) remain high. This reflects the high underlying wholesale prices currently in the market. It also represents market uncertainty for the coming summer if it is hotter than usual.
Australian Domestic Gas Security Mechanism: As of 1 July 2017, the Federal Government will have the power to impose export controls on companies when there is a domestic shortfall. This new mechanism is designed to ensure local supply always meets forecasted needs.
Powering Queensland Plan: This plan could reduce Queensland wholesale prices in the short term for two reasons: 1) Major generator, Stanwell Corporation, will be required to change its bidding practices to achieve lower wholesale prices, and 2) The mothballed gas-fired Swanbank E power station will return to service in early 2018 to increase supply and reduce volatility.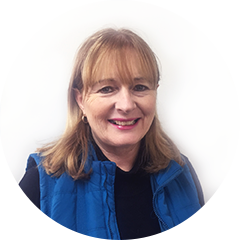 Talk to Cathy to learn more about the highs and lows of the wholesale power market.
Talk to an expert