A quick overview for June
With above average temperatures, June demand levels and wholesale power prices across the NEM were lower than they were in April and May. Rainfall conditions across south-eastern Australia were also well below average – proving to be Victoria's driest June on record.
June saw no incidents of extreme prices (above 30c/KWh).
Despite the high underlying wholesale prices, low price volatility resulted in lower forward retail contract prices compared to April-May 2017.
A quick overview for July
July experienced consistently above average wholesale prices to meet the higher demand.
This demand was due to several cold fronts passing through southern Australia – and therefore, lower overall temperatures. And like June, there were no incidents of extreme wholesale prices (above 30c/kWh) in July.
Here are the numbers
Below is a quick overview of the monthly average wholesale prices by region (c/kWh).
| Month/Region | QLD | NSW | VIC | SA | TAS |
| --- | --- | --- | --- | --- | --- |
| Jun-17 | 7.6 | 8.5 | 9.8 | 10.8 | 10.3 |
| Jul-17 | 7.8 | 9.1 | 11.7 | 11.3 | 11.6 |
And here are the details – state by state
Queensland
Average wholesale prices in June and July for Queensland were around 7.7c/kWh –well below other states. This was due to the state's high generating capacity and periods where the QNI interconnector was constrained (separating Queensland prices from the rest of the NEM).
 June and July demand levels were similar, but slightly lower (i.e. 3%) than last year due to milder weather conditions.
 Queensland prices declined as the quarter progressed, with no extreme half-hourly price events above $300/MWh.
Queensland wholesale prices should remain robust – with few high price events (>30c/kWh) expected over the coming months.
NSW
 June and July average wholesale prices were in line with previous months – sitting at 8.5c/kWh and 9.1c/kWh respectively. This was thanks to the greater availability of coal-fired generation and hydro capacity to meet rising winter demand.
Prices in coming months are expected to remain strong, with a low chance of extreme price events.
The reliability and pricing of NSW's black coal capacity will influence pricing over the coming year – particularly as we head into summer.
Victoria
 Wholesale prices are continuing to climb in Victoria – with an average of $117/MWh in July. These increases are due to an overall lift in underlying prices rather than to extreme high price events.
 Victorian wholesale prices are likely to be influenced by the reliability of the brown coal-fired fleet over the coming months.
 Unplanned outages at Loy Yang A and Yallourn also contributed to higher July prices – and their performance will continue to influence prices for the rest of winter.
South Australia
Wholesale prices in South Australia settled down in June and July thanks to reduced demand and the second Pelican Point unit returning to service.
SA also experienced relatively few high price events (over $300/MWh) during the quarter – with the maximum half-hourly price at $366/MWh on 4 June 2017.
Your market outlook
At Flow Power, we look ahead to help our customers plan. Here is a quick-run down of what we predict for the coming months and the various factors that may affect the wholesale market.
Retail contract prices: Contract prices for Q3-2017 across all regions are high, reflecting the high underlying wholesale prices currently in the market. Contract prices for Q1-2018 are also high for Victoria and South Australia.
Upcoming months: Wholesale prices are expected to decline due to warmer and dryer than average weather conditions predicted across southern Australia from the August to October period.
Hazelwood: The closure of Hazelwood has already affected prices in most states – but the impact may still be felt for some time. We could see extreme prices in Victoria and SA in summer if the weather is hotter than average.
The South Australian Energy Plan: This is on track to deliver 100MW (129MWh) of battery storage ahead of next summer. And although it will not ease underlying costs, it will improve energy security and reduce the risk and length of price events.
Gas prices: Lower gas pricing is not expected in the short-term. However, on 1 July 2017, the Federal Government introduced the Australian Domestic Gas Security Mechanism which is designed to ensure local supply always meets domestic needs. At this stage, it's not known whether the mechanism will be needed – and whether it will achieve lower cost gas-fired generation.
Reserve supplies: AEMO is seeking Australian businesses to offer additional reserves for the upcoming summer through its Reliability and Emergency Reserve Trader (RERT) initiative. RERT will aim to procure additional generation or DSP capacity to maintain the reliability and security of the power system.
Summer predictions: According to the BoM, an El Niño is not expected to form for the remainder of 2017, which will reduce the risk of an extreme summer.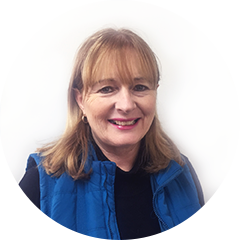 Talk to Cathy about the numbers of wholesale power.
She's taught maths for years.
Talk to an expert