As more renewables come online, we're committed to investing in projects like Bomen and Shoalhaven solar farms in NSW. These projects provide more businesses access to renewable power and support the transition to a low carbon future.
We've outlined how these projects are progressing below.
What's happening in Wagga Wagga?
Since August, Bomen Solar Farm has been operating at full capacity. That means NSW businesses like Sydney Opera House, Ascham School and Molycop are now contracting renewables from the solar farm through our Virtual Generation Agreement (VGA).
Bomen now generates enough electricity to power 36,000 homes annually. In 2018, we announced that we were adding more than half of Bomen Solar Farm's output to our portfolio. We're excited to see the project live and powering our customers for up to 10 years.
Construction underway at Shoalhaven Solar Farm
The project is being developed in partnership with Repower Shoalhaven and will generate enough energy to power 1,000 NSW homes. Through this partnership, local residents can invest directly in the solar farm via Repower Shoalhaven, a not-for-profit community group. The project also provides a job boost for the regional community during the construction and development phase.
We're progressing through pre-construction approvals and expect to be powering more NSW businesses by mid next year.
Renewable generation from Bomen and Shoalhaven solar farms are set to power City of Sydney to 100% renewables through our VGA.
More businesses are choosing to power their operations through renewables. We're pleased that our VGA is helping businesses support the growing pipeline of renewable projects, including solar farms like Bomen and Shoalhaven.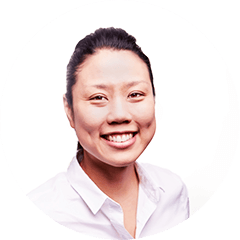 Talk to one of our energy experts about how your business can benefit from renewables
Talk to an expert