Customers who responded to market signals played a pivotal role in avoiding a forced load-shedding event and an extreme spot price outcome.
But it wasn't enough to avoid the risk of widespread supply disruption.
The Australian Energy Market Operator (AEMO), who manages trading in the power market, had to resecure the market's state by directing network operator ElectraNet to shed customer load. When ElectraNet shed approximately 300MW, the supply shortfall was relieved and market stability returned.
There was sweat on the walls
In SA, any demand-side response in the tens of MWs, rather than the hundreds of MWs, is often sufficient to lower spot prices.
Customers that power down in response to market signals would benefit from a lowering of scheduled demand. This could also avoid the dispatching of power peaking plants that are only called upon when wholesale prices rise.
For example, had fewer than 500 industrial customers in SA reacted to power market signals on 8 February, around 90,000 homes would not have lost power. And had adequate demand-side response from SA customers been available, action to reduce scheduled demand for the short period could have been taken.
This could have avoided February's load-shedding event entirely.
Wholesale is the answer
The Australian power market is changing, with wholesale power providing a new way for businesses to buy electricity.
Despite increasing competition and structural change in the power market, many businesses don't know about of the flexible solutions available to them.
Flow Power gives businesses more control over how they buy and use power in reaction to market movements.
Buying direct from the wholesale market makes perfect sense for our customers and the market more widely. Many didn't know they could – and now they love it. Matthew van der Linden, Director, Flow Power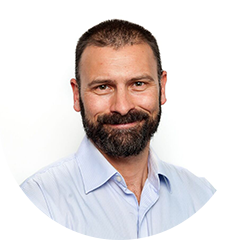 Talk to David today to learn more about taking control of your power.
Talk to an expert