Victoria's energy is supplied by a broad range of generators, Mortlake is Victoria's largest gas-fired power station and is relied on to provide support the grid when it needs it, much like demand response. This is why it's often called a gas peaker or gas peaking-plant.
Mortlake is an open cycle gas turbine (OCGT) power station with two units each generating 280 MW located in Western Victoria near Warrnambool. Gas peakers, like Mortlake don't run year-round but play a critical role during peak demand periods.
So, when these generators come offline, it can mean the grid is running without the backup it needs. This happened on Monday July 8, when Mortlake unit 2 was impacted by a fire.
While it's not known what caused the fire yet, it's estimated the unit won't return to service until December 20. Unit 1 is still up running.
What does it mean?
On its own, not a huge amount – Mortlake is typically run as a peaking plant and unit 2 makes up just 3% of the total generation capacity of Victoria.
Combined with the extended generator outage at Loy Yang A unit 2 (500 MW), the outage at Mortlake could lead to higher price variability. AGL estimates that Loy Yang A unit 2 will be offline for approximately seven months, with a return to service date of early to mid-January.
So far, the wholesale spot market is largely unaffected, but 2020 Q1 ASX Energy futures prices jumped. That's on the expectation that this summer will bring higher variability in prices.
Now, Victoria has nearly 800MW of unavailable capacity – a factor that could drive up prices over summer. This could affect the early summer months too, a time when we usually don't see much action.
It's also worth noting that while winter is normally a quiet time of year, units often have planned outages – which could increase the chance of prices peaking if we see a cold snap.
If you're not based in Victoria, this could still impact your energy rates, especially in South Australia.
Is your business coming up for contract in the next few months? If so, it could pay to take a closer look at your rates and look into an energy solution that will give you back control over your power.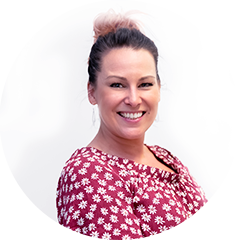 Chat to Bianca about an energy solution that gives you more control.
Talk to an expert