Berri Energy Project
A first of its kind smart solar farm in Australia
Project overview
Boasting a cutting edge solar and battery system that is first of its kind in Australia, this disused racetrack in Berri South Australia has been given a new lease on life.
Previously overgrown with weeds, the area has been converted into a solar farm that generates 11,500 MWh annually and is now surrounded by flourishing native vegetation.
Location: Berri, South Australia
5.8 MW of solar panels and 7 MWh battery
7,800 tons of carbon saved each year
4,000 homes powered (equivalent)
Project details
With construction commencing in early 2022 and full commercial operations completed in early 2023, the Berri Energy Project contains 5.8MWp of Photovoltaic (PV) across 9,800 solar panels, a 4.6MVA inverter station and up to 7MWh of DC coupled battery storage.
Flow Power purchased the site from the Berri Barmera Council, who had the original vision to turn the ex-racetrack into a local solar farm.
Flow Power's technical capability and engineering expertise meant an extremely cost-effective and timely solution was identified and then delivered to bring the project to life.
Instead of building an entirely new line back to the project's substation, the Berri Energy Project was connected to an existing 11kV line. This reduced project costs and time – a win for Flow Power and the Berri Barmera Council.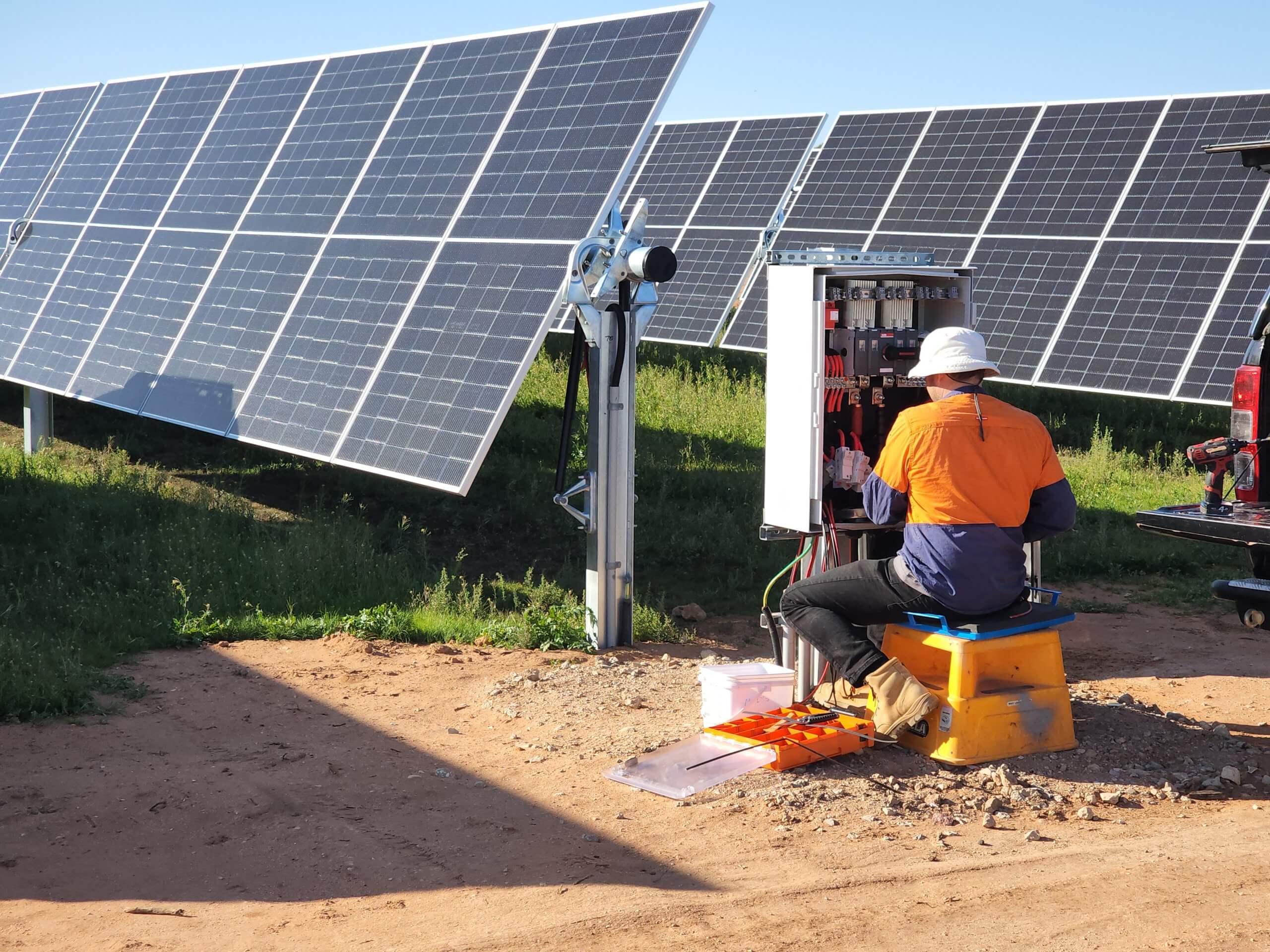 How does the Berri Energy Project work?
This project is one of the first utility scale DC coupled PV and Battery Energy Storage System (BESS) projects in the world, using the new 4.6MVA SMA inverter stations and a Flow Power designed Supervisory Control and Data Acquisition (SCADA) system.
An inverter is one of the most important pieces of equipment in a solar energy system. It's a device that converts direct current (DC) electricity, which is what a solar panel generates, to alternating current (AC) electricity, which our electricity grid uses. A transformer on the other hand, transfers electric energy from one AC circuit to another circuit, either increasing or reducing voltage.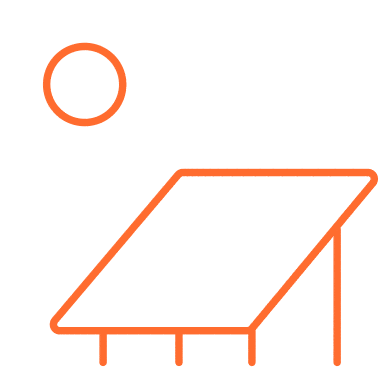 The Berri Energy Project's cutting-edge system uses the same transformer and invertor for all 9800 solar panels and 18 battery racks to send energy into the grid. A DC converter connects the invertor to the batteries, creating a DC coupled battery solar system.
This allows the site to be run as a standard solar farm when demand and prices are low, while simultaneously charging the batteries. The batteries can then be turned on and export energy back to the grid when demand and prices are high (typically in the morning or afternoon).
The Berri Farm will also provide Frequency Control Ancillary Services (FCAS) and voltage control services to ensure the stability and reliability of the local distribution network. Put simply, FCAS keeps the grid within a safe frequency by balancing supply and demand, helping to prevent blackouts and outages.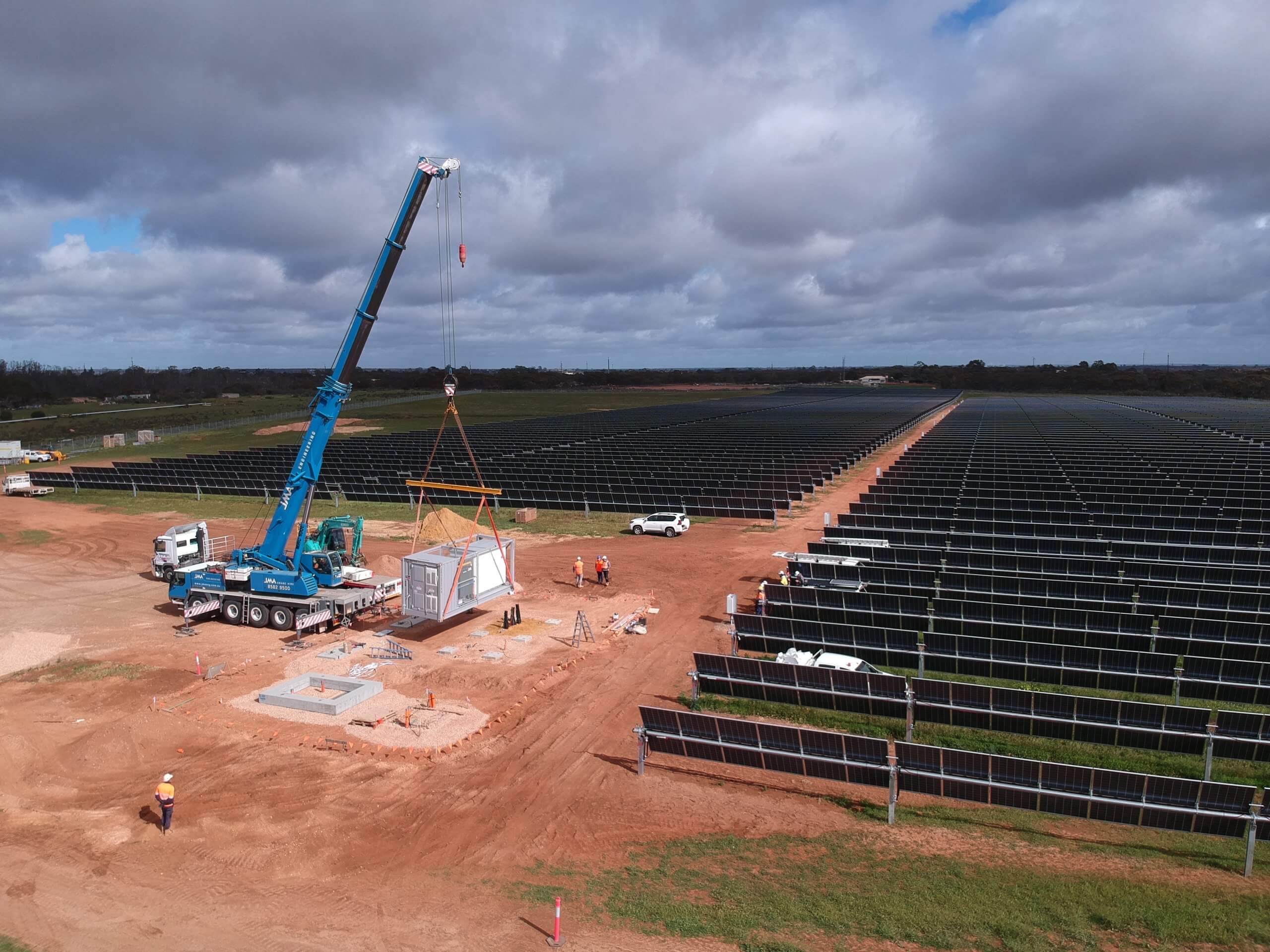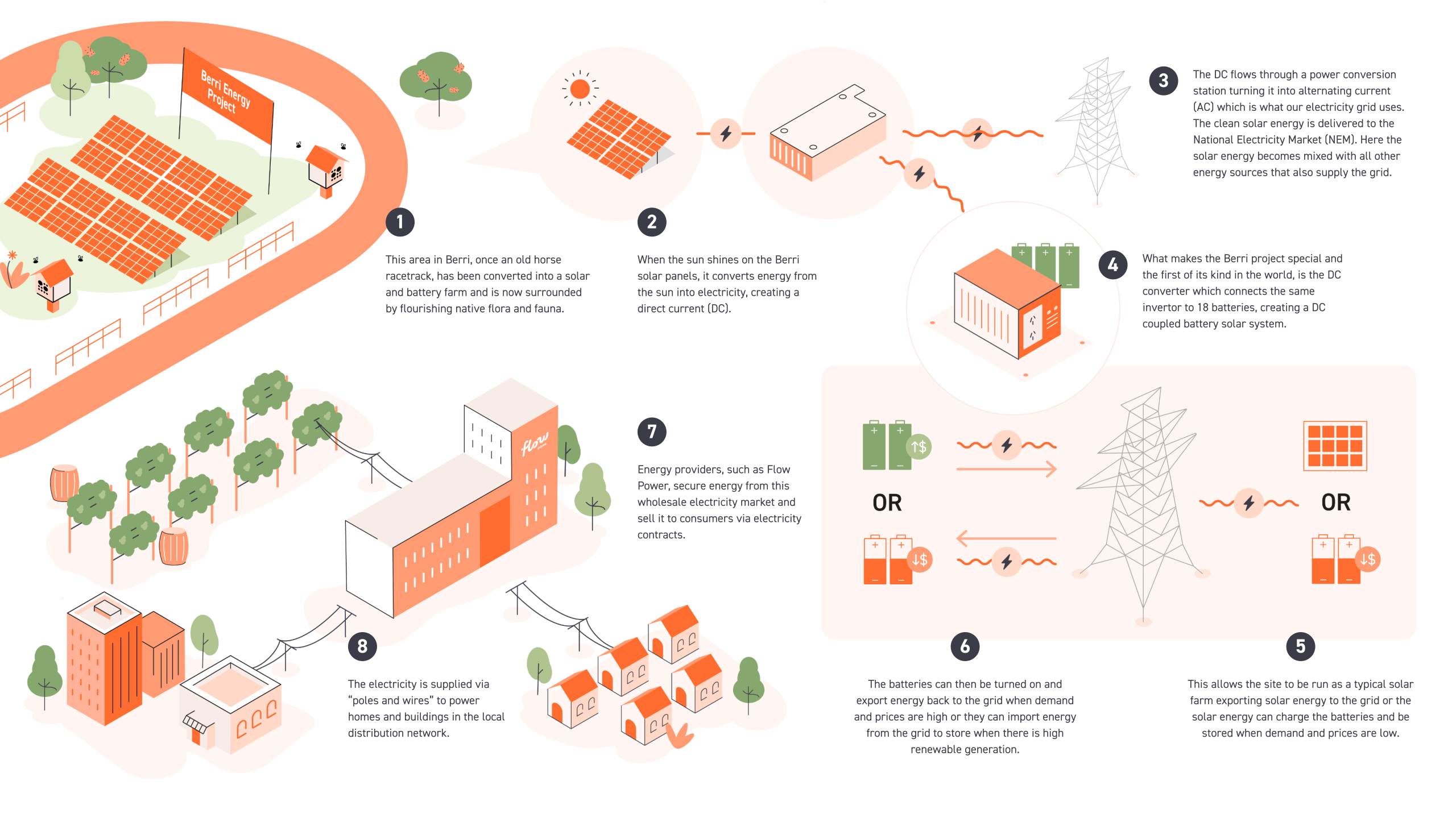 The team building the project
Flow Power's in house Engineering and Projects teams undertook all development, design, procurement, and engagement of all the following major work contracts (all local to South Australia).
• Drasol – all civil and mechanical construction work
• Switch Energy Group – solar and battery installers undertaking all DC electrical work
• Electro Data and Generation – all high voltage works
• Broadview Fencing – providing security fencing for the site
• Reedy's Contracting – specialising in GPS precision pile-driving (local to Berri)
• Riverland Rural Contractors – for landscaping, revegetation and weed control (local to Berri)
Local environmental and community impact
Once operational, the Berri project will help support local economic growth and grid stability in the Riverland region.
Westpac has signed a Power Purchase Agreement (PPA) with Flow Power to source the anchor off-take for the Berri Energy Project, which will begin generating in 2023, as well as renewable energy from Ararat Wind Farm in Victoria by 2023.
Over $190,000 is to be donated over the project's lifetime to support local and South Australian initiatives via a community fund in partnership with Westpac.
Westpac's commitment is fundamental to the successful realisation of the Berri project and without their support, this innovative new project would not have become a reality.
Located 240 kilometres north-east of Adelaide, on the traditional lands of the First Peoples of the River Murray and Mallee Region, Berri is primarily an agricultural and viticultural city on the north bank of the Murray River. The town is exposed to plenty of sun throughout the year, making it a great spot on the South Australian network for a solar farm.
When building the solar farm, Flow Power ensured any vegetation outside of the racecourse was not disturbed and the original terrain within the racecourse was improved.
Local landscapers were engaged to remove the weeds that had grown within the boundary with plans to plant 100 eucalyptus trees and 302 native shrubs. All species that will be planted at Berri Energy Project require low maintenance in harsh weather and will support local bee pollination.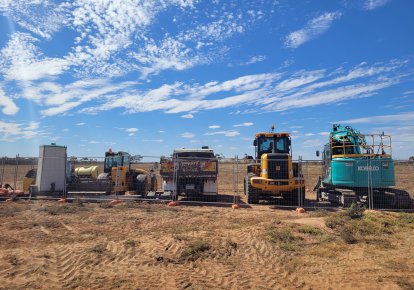 10 January 2022
Site preparation work commences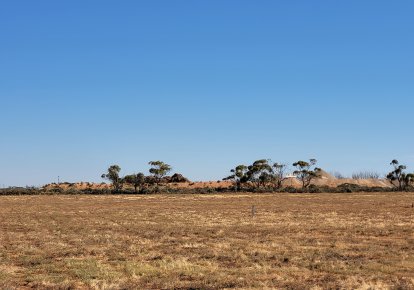 19 January 2022
Before groundcover landscaping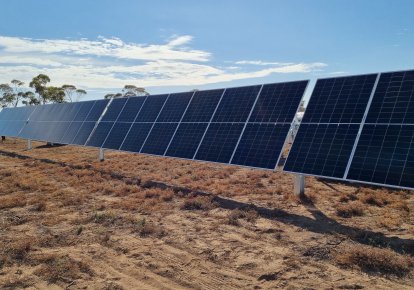 12 April 2022
Installation of solar panels commence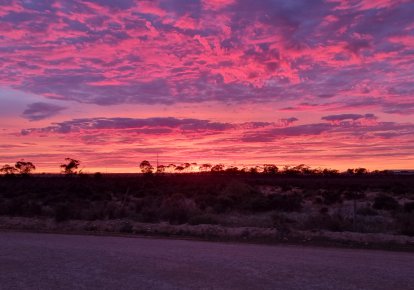 29 April 2022
Sunset on site in Berri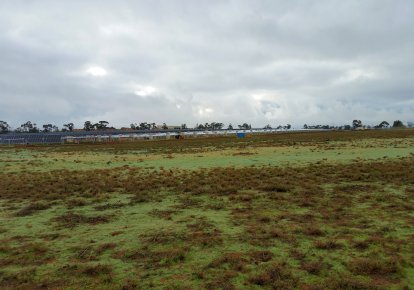 13 May 2022
Thriving groundcover after landscaping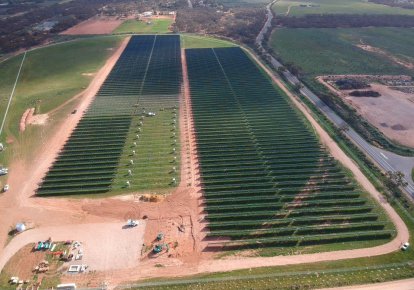 26 July 2022
Aerial view of the project
More updates coming soon!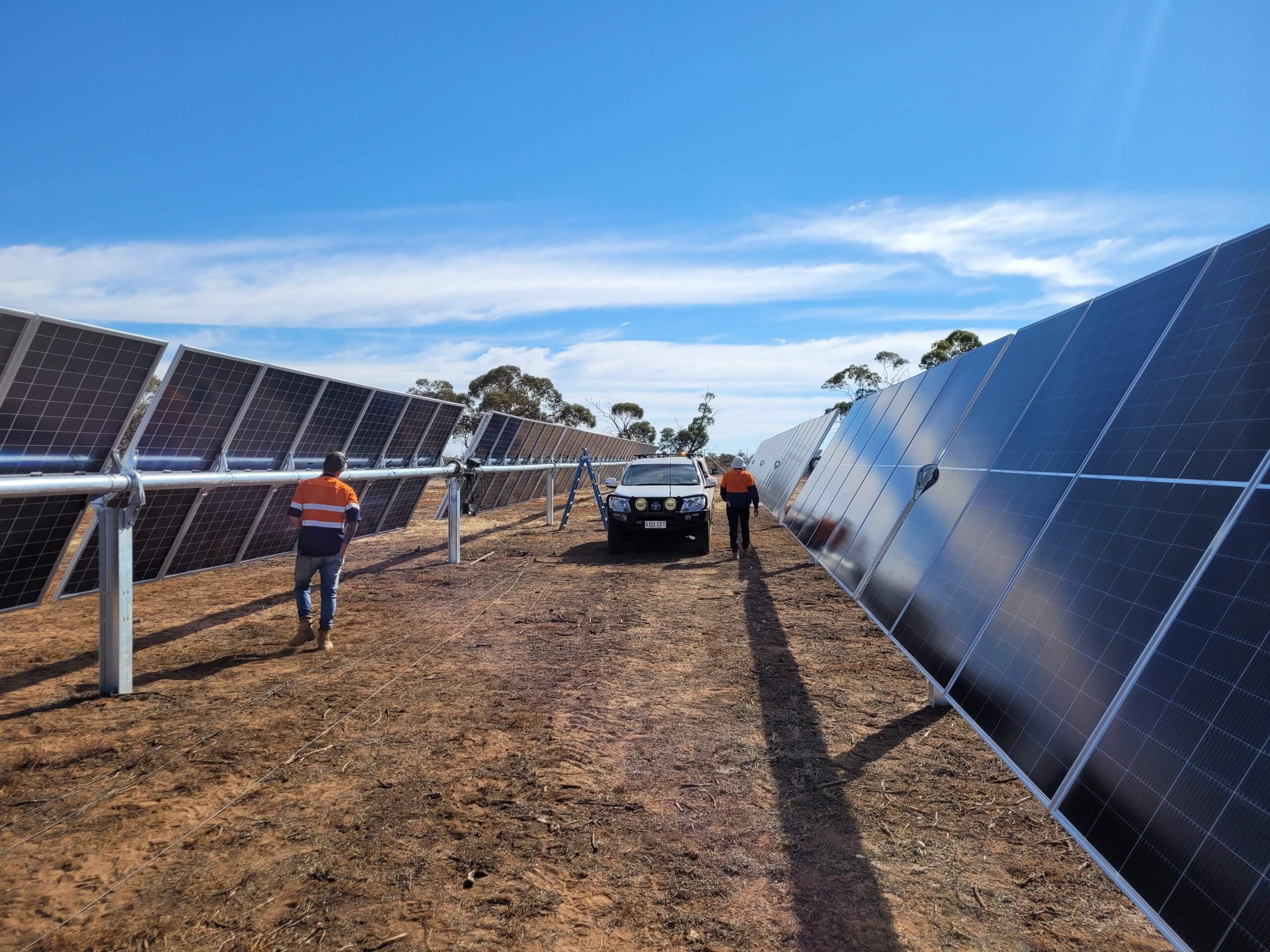 Questions about this project? We're here to help
If you'd like to know more about the Berri Energy Project, get in touch with Flow Power today. 
Existing Flow Power customers, contact your dedicated account managers.
If you're not a Flow Power customer, contact our friendly team today.