About Flow Power's privacy policy
Last updated: 14 October 2022
In this Privacy Policy, 'us' 'we' or 'our' means Progressive Green Pty Ltd trading as 'Flow Power' (ABN 27 130 175 343) and our related bodies corporate.
We are committed to respecting your privacy. The Privacy Act 1988 (Cth) (Privacy Act) provides the requirements relating to what information a business can collect and how such information must be used, stored and disclosed. We are bound by the Australian Privacy Principles contained in the Privacy Act. The Spam Act 2003 (Cth) (Spam Act) imposes restrictions on sending emails and other types of commercial electronic messages.
This Policy describes how we handle information in accordance with the Privacy Act and the Spam Act. It also details how individuals and organisations may contact us regarding concerns about electronic communications sent by us or by third parties on our behalf.
By providing personal information to us, you consent to our collection, use and disclosure of your personal information in accordance with this Privacy Policy and any other arrangements that apply between us. We may change our Privacy Policy from time to time by publishing changes to it on our website. We encourage you to check our website periodically to ensure that you are aware of our current Privacy Policy.
What kinds of personal information do we collect and hold about customers and prospective customers?
We may collect and hold:
Name (personal, business and company name)
Role/occupation within your current or past organisation
Contact details such as business address, email, facsimile, telephone number
Gender
Bank account, payment information
Credit history
Details about services we provide or have been provided to you in the past (such as provision of metering data, payment details, recommendations, consultancy and project management works, etc)
Energy consumption or energy generation information and data at your premises
Your browsing history on the Flow Power website
Your device ID, device type, geo-location information, computer and connection information, statistics on page views, traffic to and from the sites, ad data, IP address and standard web log information
Information about any device, appliance or equipment connected to our app, portal or website
Records of your communication and interactions with us, whether verbally or otherwise
Records of any transactions between us
Records of applications for employment with Flow Power
Any additional information relating to you that you provide to us directly through our website, app or portal or indirectly through your use of our website, app or portal or online presence or through other websites or accounts from which you permit us to collect information
Information you provide to us through customer surveys
Any other personal information that may be required in order to facilitate your dealings with us
How do we collect personal information?
We collect your personal information directly from you unless it is unreasonable or impracticable to do so. We collect information in a variety of ways including:
Your access and use of our website, app, portal or services
Via access to meters and/or other devices installed at your home or on sites you or your organisation control
By telephone, business cards, letter, electronic communication including email
By entering into a commercial contract with us
By providing us a product or service
By applying for employment with us
Completing surveys, entering competitions, subscribing to a newsletter, providing feedback to us
By requesting information or material from us
From other energy retailers (if you are transferring from to us) or your network distributor
We may also collect personal information from third parties including:
Third party companies such as credit reporting agencies and regulators
Your representatives or advisers (lawyers, accountants etc)
Your current or previous employer or any recruitment consultant
Publicly available sources of information such as business and telephone directories or address validation software
Any other organisation's where you have given consent
In relation to prospective customers, we also receive information about you from third parties who have identified you as a person who may wish to receive offers relating to our products and services.
Web browser cookies
We may send a "cookie" which is a small summary file containing a unique I.D. number to your computer. This enables us to:
Recognize your computer and enable you to log in to our website and customer portal
Your representatives or advisers (lawyers, accountants etc)
Log IP addresses (which is the electronic address of a computer connected to the internet) to analyse trends, administer our website, track user movements and gather broad demographic information
Cookies may also be placed in online advertisements (on our website or third party websites) for our products and services. The cookies allow us (or a third party engaged by us) to measure the effectiveness and customer interest in our online advertising (e.g. recording when you click on our advertisement) and to target advertisements that may be presented to you in future on our website and on third party websites.
The use of cookies does not involve the collection or use of any information that could identify you as an individual. If you do not wish to receive cookies, you can set your browser to refuse them or alert you to them being sent. Customers should note that if you block cookies, some parts of the customer web site may not work or function properly.
What happens if we do not collect your information?
If we are unable to collect your personal information, some or all the following may happen:
We may not be able to provide the requested products and services to the desired standard or at all;
We may not be able to perform or comply with regulatory and statutory requirements related to the provision of products and services;
We may not be able to provide you with information about products and services that you may want; or
We cannot tailor the content, functionality or design of our websites or web enabled services to enhance the experience or value for you.
Why do we collect, use and disclose your personal information?
As a customer or prospective customer, we collect, hold, use and disclose your personal information for the following purposes:
To provide you with information, a proposal or offer of our products and services
To respond to your queries and provide information or documents as requested
To provide access to protected or secure areas of our website, app, portal or services
To assess performance of the website, app, portal or services and to improve the operation of the website, app, portal or services
To conduct business processing functions including disclosing personal information to our related bodies corporate, contractors, service providers (e.g. financial institutions for payment processing, our auditors and lawyers, network service providers, metering service providers etc.) and third parties (e.g. data analysis or information processing)
If you make a complaint; to investigate and respond to your complaint
To update our records and keep your contact details up to date
To comply with any law, rule, regulation, lawful and binding determination, decision or directive of a regulator
To improve our existing products or services for you, our customers or prospective customers
To develop and to provide new products or services for you, our customers or prospective customers
For marketing purposes
If you are a customer, to provide products and services and to communicate with you about your account including issuing bills and seeking payment of bills
If you agree, to set up a payment account; to conduct a credit assessment of you and establish or report and monitor your credit worthiness in accordance with law
For marketing purposes including using email and SMS where we have your express or implied consent to contact you using one or more types of personal information that we hold about you or are otherwise permitted by law to do so
If you are a customer, you can manage marketing preferences via your customer portal. If you are not an existing customer and you do not wish to receive communication about our products and services, you can opt out using the opt out/unsubscribe function provided in the communication or you can call us on:
1300 08 06 08 or write to: Sales Manager, Flow Power, PO Box 6074 Hawthorn VIC 3122.
We may also disclose your personal information to a trusted third party who also holds other information about you. This third party may combine that information in order to enable it and us to develop anonymised consumer insights so that we can better understand your preferences and interests, personalise your experience and enhance the products and services that you receive.
To whom do we disclose your personal information
We may disclose personal information for the purposes described in this Privacy Policy to:
Our employees, related bodies corporate and consultants, or any person who holds a direct or indirect interest in us
Third party suppliers and service providers (including providers for the operation of our websites and/or our business or in connection with providing our products and services to you)
Professional advisers, dealers and agents
Any third party in connection with any actual or potential equity or debt raising
Payment systems operators (eg merchants receiving card payments)
Our existing or potential agents, business partners or partners
Our sponsors or promoters of any competition that we conduct via our services
Debt collection agencies and other parties that assist with debt-recovery functions
Any actual or potential acquirer of our assets or businesses (or any part of them)
Specific third parties authorised by you to receive information held by us
Other persons, including government agencies, regulatory bodies and law enforcement agencies, or as required, authorised or permitted by law
Employees and Contractors
If you are applying for a position with us as an employee or contractor, we will collect, use and hold personal information such as your name, email address, telephone numbers, proof of right to work in Australia, qualifications and resume. This information is collected to consider you for current and future employment or engagement as a contractor. This information or the fact of your application may be disclosed to external advisors who assist us in selection and recruitment processes and assessment.
If you application is unsuccessful, the Privacy Act applies to any personal information we collect, use, hold and disclose about you. As such we may retain the information for a reasonable period and may use it to contact you in relation to other employment or contracting opportunities.
If you are engaged as a contractor, we will collect, use hold and disclose personal information to administer your engagement. This may include disclosing as appropriate, personal information to our employees and contractors as necessary to perform the services under the contract, provide training and review and pay invoices.
This Privacy Policy does not apply to acts and practices in relation to employee records of our current and former employees, which are exempt from the Privacy Act. We will not disclose your personal information for any purposes other than is required by law or to administer your current or past employment with us.
How do we hold and secure your information?
We store your information in paper and electronic form and take reasonable measures (including electronic and physical security measures) to prevent it from misuse, loss, or unauthorized access, modification and disclosure. In relation to electronic data, we adopt appropriate data collection, storage, use and security measures to ensure the above including user names and passwords stored on our web site and your customer portal. Personal information is stored on servers located in Australia.
We take reasonable measures to require organisations to whom disclosure is made to comply with the Privacy Act and/or (if a small business exempt from the Act) to ensure that information is held securely and is only used for the purposes it was collected from you.
Disclosure Overseas
We may disclose personal information to our related bodies corporate, third party suppliers and service providers located overseas for some of the purposes listed above. For example, our billing is processed overseas in India. We take reasonable steps to ensure that overseas recipients of personal information in accordance with standards required under the Privacy Act or the Spam Act.
Links
Our website may contain links to websites operated by third parties. Those links are provided for convenience and may not remain current or be maintained. Unless expressly stated otherwise, we are not responsible for the privacy practices of, or any content on, those linked websites, and have no control over or rights in those linked websites. The privacy policies that apply to those other websites may differ substantially from our Privacy Policy, so we encourage individuals to read them before using those websites.
How can you access and correct your personal information?
You may access personal information that we hold about you by contacting the Compliance Manager (details below) in writing. You may also request the correction of any personal information that is inaccurate, out of date, incomplete, irrelevant or misleading. We will then take reasonable steps to correct or amend information if required.
Sometimes, we may not be able to provide you with access to all of your personal information and, where this is the case, we will tell you why. We may also need to verify your identity when you request your personal information.
In certain circumstances we may charge a reasonable fee to cover the cost of providing access to your personal information. We anticipate this would only occur in exceptional circumstances. If such circumstances exist, we will advise the fee in advance.
If we do not believe there are grounds for amendment, you will be advised in writing stating the reason for refusal. However at your request, we will add a note to the personal information stating that you disagree with it.
We may refuse to grant you access to your personal information or credit related information in circumstances prescribed by the Privacy Act. For example, providing access would have an unreasonable impact of the privacy of another individual or customer, it is unlawful or would prejudice legal proceedings or regulation, etc.
What is the process for complaining or obtaining further information?
If you would like to make complaint about our handling of your personal information under the Privacy Act or electronic communications under the Spam Act, please contact us by contacting the Compliance Manager (details below) in writing. You may also use these contact details to ask questions or request further information in relation to our policies and practices in relation to Privacy and Spam.
We will contact you within a reasonable time frame (and within the time frame required by applicable legislation) and take reasonable steps to provide timely information or investigate and respond to a complaint.
If you are not satisfied with our response or our proposed resolution of your complaint, you may choose to advise us of such and continue to work directly with us to seek a resolution or you may lodge a formal complaint with the Office of the Australian Information Commissioner (for more information see www.oaic.gov.au ) who handles complaints related to the Privacy Act. Complaints in relation to Spam may be referred to the Australian Communications and Media Authority ( www.acma.gov.au )
Contact details
Compliance Manager
Flow Power
Ground floor, 109 Burwood Rd
Hawthorn, VIC 3122
Tel: 1300 08 06 08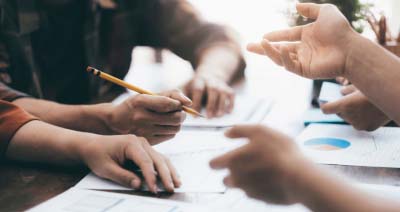 Questions? We're here to help.
For any questions, please don't hesitate to reach out to our friendly team.