Our Carbon Neutral Strategy
Forging a new way, Flow Power style
Carbon neutrality achievements
To date, our carbon neutral strategy has seen Flow Power:
Offset scopes 1, 2 and 3 emissions for our corporate offices
Expand our renewable energy portfolio
Develop processes to improve the sustainability of our renewable energy portfolio supply chains.
Utilising renewable energy as a pillar for our carbon strategy
Our corporate carbon neutral strategy focuses on reducing our emissions and surrendering additional renewable energy certificates  to offset our remaining emissions, rather than going down the well-travelled path of purchasing carbon credits to offset our emissions.
Carbon credits are generated by projects (such as reforestation programs) that reduce, remove or capture emissions from the atmosphere. These programs also promote investment in renewable energy projects across the world, however they currently do not support new projects here in Australia.
That's why we've decided against using carbon offsets to manage our footprint. Instead, we focussed on how we can utilise renewable energy as a pillar for our carbon strategy.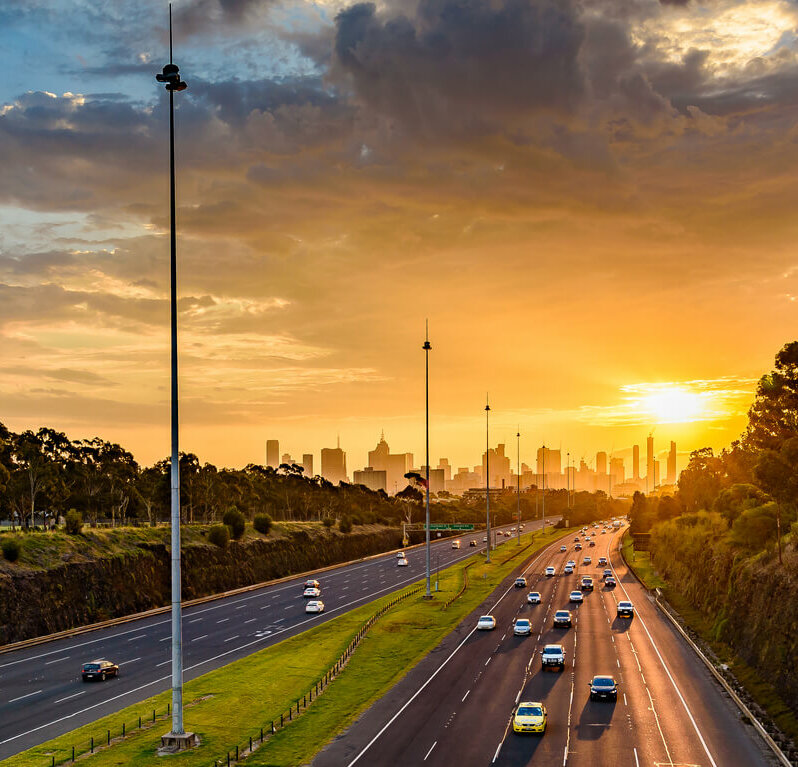 Scope 1, 2 & 3 emissions and 'carbon accounting'
The first step for measuring emissions is determining which sources of emissions fall within the scope of the emission footprint for the business. The second step is to determine the size of the carbon footprint by accounting for the activities a business has undertaken, usually over the course of a calendar or financial year.
It's important to understand how emissions are measured, managed and reported. There are three "scopes" of emissions that businesses measure: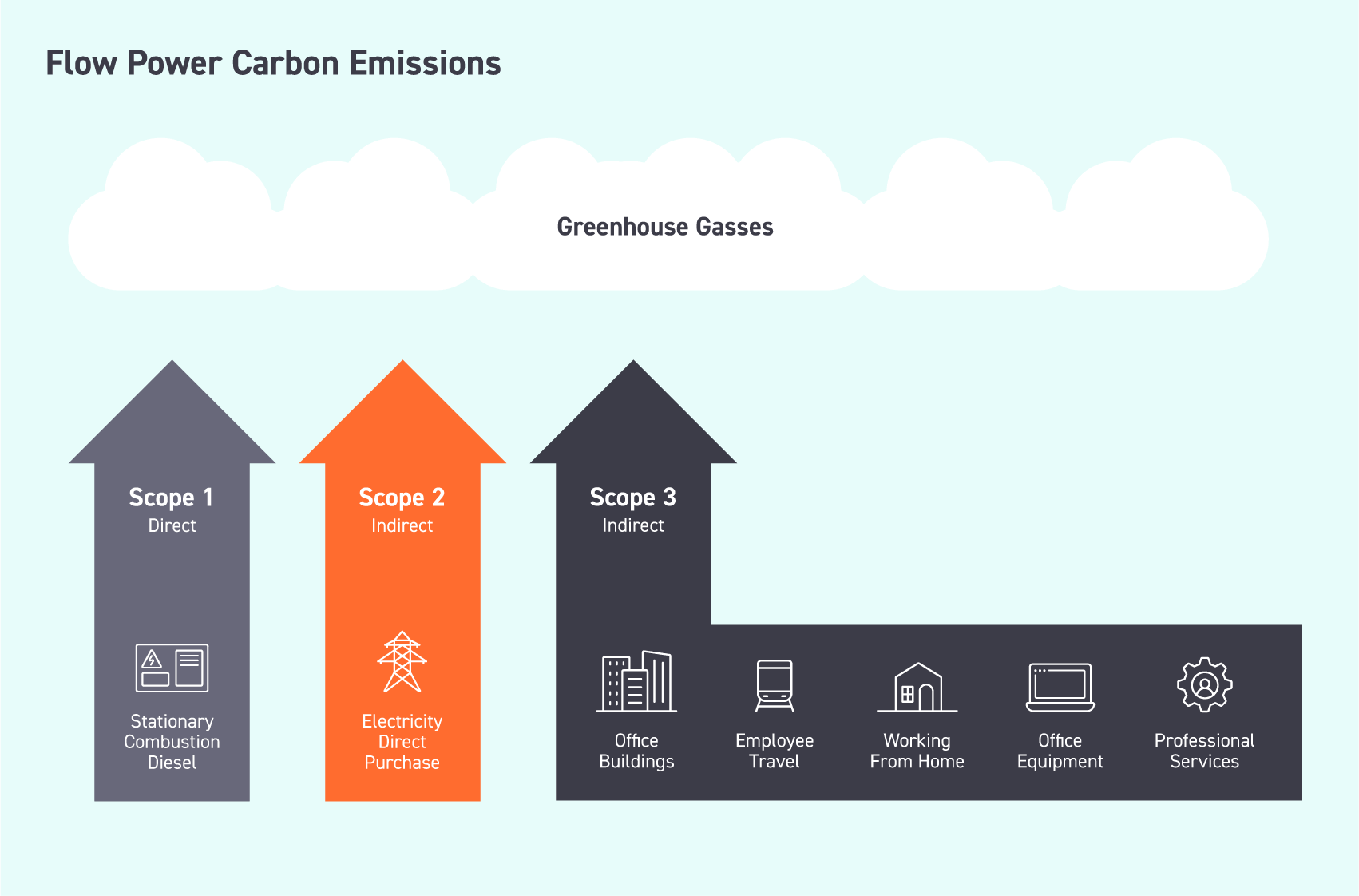 Refers to all direct emissions resulting from the activity of an organisation or business at a facility level. This includes fuel combustion on site such as gas boilers, company vehicles and "fugitive" emissions such as air conditioning leaks.
Refers to emissions from indirect consumption of energy sources. This primarily relates to emissions that occur during the production of electricity purchased and consumed by the business. To determine the emissions associated with electricity taken from the grid, an average level of emissions is used based on all of the different types of generation exporting electricity into the grid.
Refers to all other indirect emissions that occur in the wider economy that are related to the businesses supply chains. This includes transportation of purchased materials, goods and services, employee commuting, business travel, waste disposal, distribution, investments, and leased assets.
How we deliver our carbon neutral strategy
Our current corporate office emissions
We set our emissions boundary with PathZero, an expert carbon consultant. Our emissions boundary accounts for:
our staff working from home as well as commuting to the office,
all of the flights, taxis and rideshare trips our staff take,
all office equipment, including computers, printers, projectors and other products, and
the carbon footprint of professional services consultants used by Flow Power.
In 2021/22, our total emissions were 954.91 tCO2e. After accounting for the LGCs surrenders to reduce our scope 2 emissions to zero, our net emissions were 766.76 tCO2e. The top three contributing sources of emissions were staff commuting, the footprint of our office buildings, and the professional services used by Flow Power.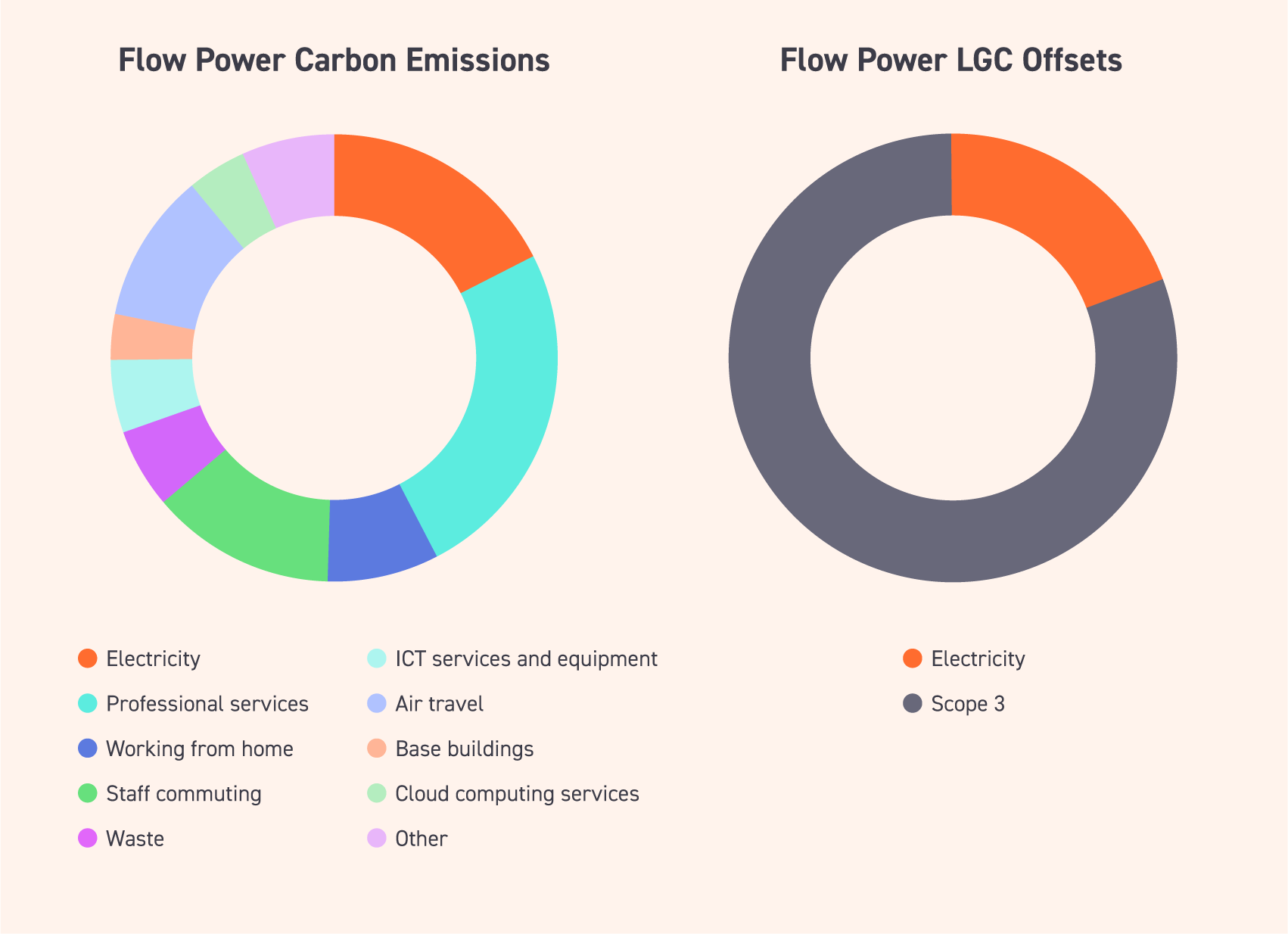 Surrendered LGCs
To offset our footprint, we have voluntarily surrendered large generation certificates.
Each LGC represents one megawatt hour (MWh) of renewable electricity. LGCs are used to offset scope 2 emissions (indirect emissions, e.g. purchased electricity) giving them an implied carbon abatement value. We've taken these carbon values and extended them beyond scope 2 emissions into scope 1 (our direct emissions, or fuel we physically burn) and scope 3 emissions (the emissions of our supply-chain).
Flow Power voluntarily surrendered 197 LGCs to cover the 170 tonnes of CO2 reflected in the scope 2 emissions, and 819 LGCs to cover scope 1 and 3 emissions of 789 tCO2. In total, we voluntarily surrendered 1,016 LGCs to offset our company's total emissions. All these LGCs were surrendered in addition the LGCs we are required to surrender for our customers as part of the Renewable Energy Target Scheme.
State

Office

2021/22 Grid emissions factors

(tCO2e/MWh)

Net emissions


(TCO2e)

LGC equivalence

 

VIC

Hawthorn

0.96

725.5

755.8

 

Lilydale

0.96

13.3

13.8

 

NSW

Sydney

0.79

28

35.4

 

 

 

 

 

 

 
Our renewable energy generation portfolio
Importantly, we don't just retail renewable energy products. We also generate renewable energy, with a current portfolio of wind, solar and storage products that generates over 860GWh per year, the equivalent to the annual electricity usage of over 220,000 Victorian households.
Below are some of our project highlights, or click here to see Flow Power's 100% clean energy portfolio.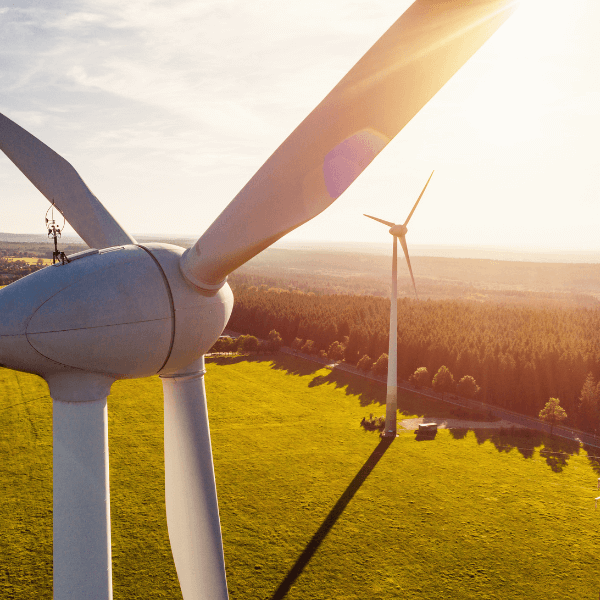 Learn more about our Carbon Neutral Strategy
If you're an existing Flow Power customer, please reach out to your dedicated account manager.
If you're not a Flow Power customer, contact our friendly team today: 1300 08 06 08