Kiamal Solar Farm
Your business energy linked to Victoria's largest solar farm
Project details
Bolstered by a massive "synchronous condenser" to strengthen grid stability, the Kiamal Solar Farm is powering our renewable future. Here's how.
Location: Ouyen, Victoria
610,000 tons of carbon saved each year
133,500 homes powered (equivalent)
Project Overview
Kiamal Solar Farm is big. Really big.
Located 3 km north of the Victorian town of Ouyen, the facility is equipped with 718,000 solar panels, making it the state's largest solar project.
The farm generates 560 GWh annually – which is about the same as powering 133,500 homes with clean, renewable energy.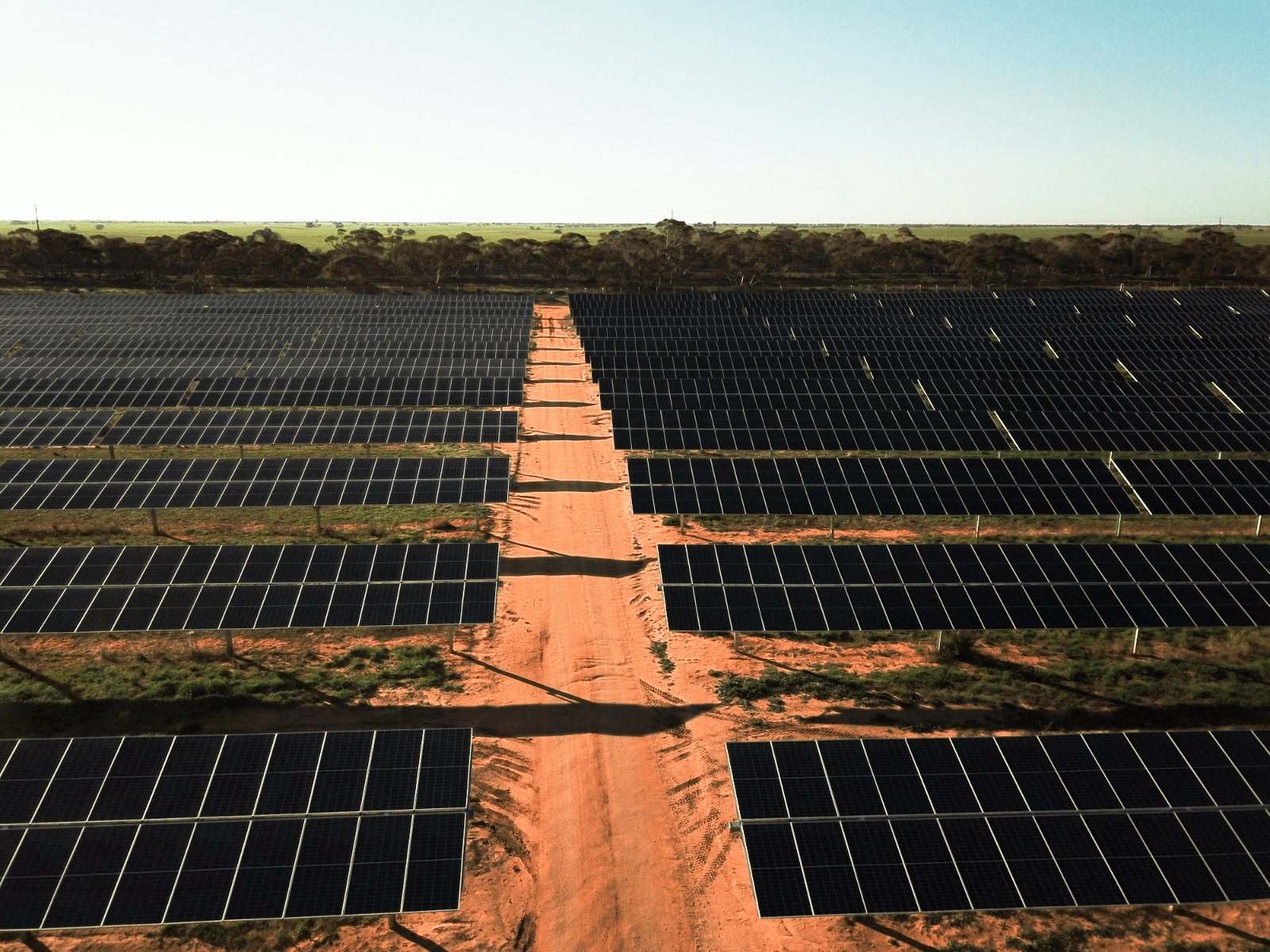 The team powering the project
The project was co-funded by French developer Total Eren in collaboration with the Clean Energy Finance Corporation – a green bank initiative by the Australian Government.
Flow Power has secured an offtake agreement with the Kiamal Solar Farm, enabling us to help Australian businesses – large and small – access low-cost energy linked to renewables.
How does the Kiamal Solar Farm work?
The solar farm's 718,000 panels convert the energy from sunlight into direct current (DC) clean electricity. Then, inverters convert the power into alternating current (AC) that can be integrated into the electricity grid (our National Electricity Market infrastructure).
The NEM is responsible for interconnecting the six eastern and southern Australian states and territories. The NEM infrastructure or "grid" then delivers electricity to homes and businesses alike (you!). No matter who your retailer is, the electricity supplied through the grid is the same – mixing energy supplied by both renewable and fossil-fuel generators.
The farm itself is equipped with an onsite energy storage facility, while overhead lines transmit electricity to the purpose-built 220 kV Kiamal Terminal Station.
Flow Power customers who have a Power Purchase Agreement, allow us as your retailer to supply your energy that is linked to renewable energy sources, such as the Kiamal Solar Farm.
This means you can rest assured that for every turn of your wind turbine, or every ray of sunshine that hits your solar panels, that clean, renewable energy produced right here in Australia, was attributed to you.
Project Timeline
Construction began in 2018 and Stage 1 of the project started sending power to the grid in September 2020.
While Stage 2 – currently in the grid connection process – will bolster the facility's capacity by an additional 150 MW.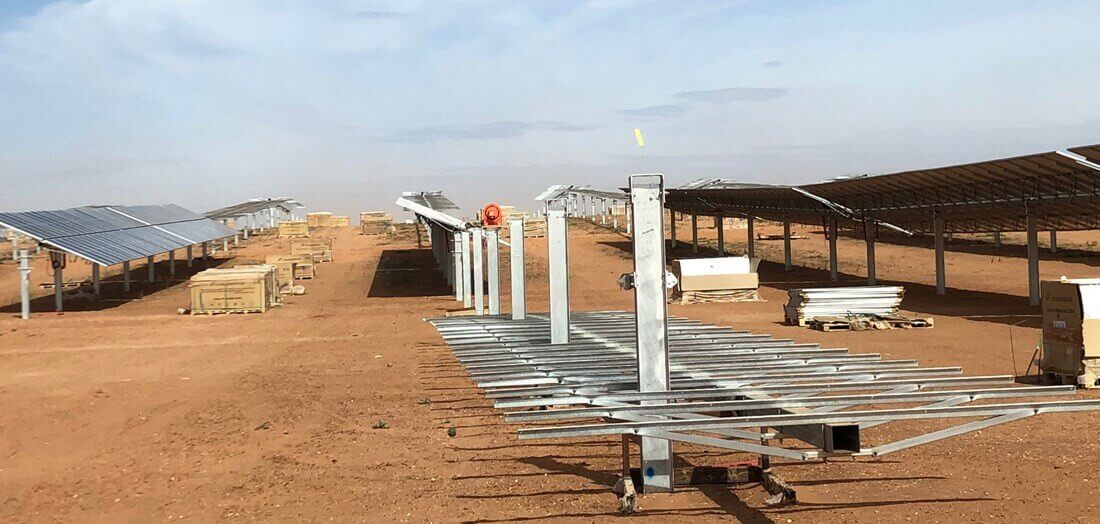 Powering innovation and jobs
All up, the farm's construction created over 300 jobs and the facility now employs over 10 full-time professionals throughout its operational phase.
With the demand for renewable energy continuing to grow in Australia, so too have the challenges in maintaining grid stability.
So, to strengthen Victoria's north-west energy grid, Kiamal Solar Farm installed Australia's largest 'synchronous condenser' – weighing a massive 221 tonnes.
The synchronous condenser operates in a way that is similar to large motors and generators, which allows the grid to resist large changes in supply and demand. Here's a video to learn more the synchronous condenser.
Connect with us about Kiamal Solar Farm offtake
Want to reduce your energy costs and support sustainable generation? We'll show you how, with energy contract prices made possible by the Kiamal Solar Farm.
Existing Flow Power customers, please reach out to your dedicated account managers.
If you're not a Flow Power customer, contact our friendly team today.