On November 17 th 2021 the Flow Power and Repower Shoalhaven teams proudly opened the gates to our Shoalhaven Community Solar Farm for a special celebration event. Flow Power's media release is available for download here.  
Guests were welcomed onsite for up-close learning guided site tours, project and industry knowledge sharing and local community connection.
First envisioned by volunteer community group Repower, the 8,000-panel facility was proudly developed by Flow Power and built on land leased from Shoalhaven City Council at Nowra Hill on Yuin Country.
Celebration, appreciation & knowledge sharing
Our teams were joined by a cross section of key project stakeholders, representatives from the community, government and local businesses including the University of Wollongong. Lord Mayor of Sydney Clover Moore recorded a heartfelt video message to guests in lieu of being able to attend the event due to election caretaker mode.
After guided solar farm tours (led by Flow Power Senior Electrical Engineer and Project Lead Mark Raymond) guests enjoyed truly inspiring presentations from Flow Power COO Byron Serjeantson; Repower Shoalhaven Chair Walter Moore; City of Sydney CEO Monica Barone and Shoalhaven City Council Mayor Amanda Findley.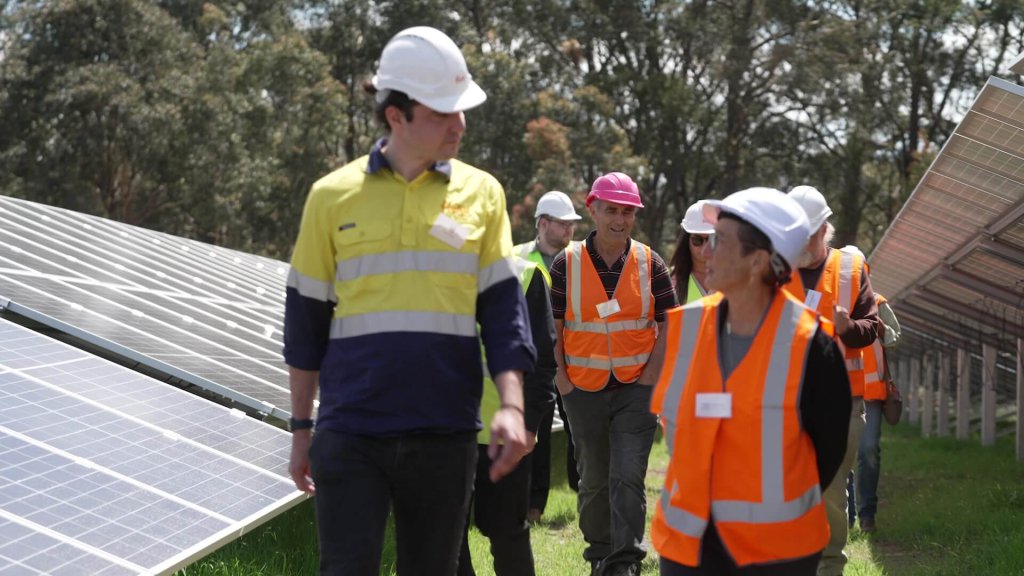 With timely references to the recent COP26 conference, all speakers highlighted the purpose and power of the project: increasing the pool of renewable energy available – including to customers in the Shoalhaven region and The City of Sydney through purchase power agreements – with locally produced clean energy, providing jobs, championing renewables and Australia's energy transition.
"The realisation of this project is quite literally the result of people power. Where local communities are looking at the climate crisis and asking 'What can we do', The City will support them where we can."

City of Sydney CEO Monica Barone
"The Shoalhaven Solar Farm is a major step forward in developing clean energy sources for our region. The partnership between Repower Shoalhaven, Flow Power and Shoalhaven City Council highlights the opportunities for local, mid-scale renewable energy projects."

Repower Shoalhaven Chair Walter Moore
Presentations were followed by a special solar panel signing moment and chance for technical Q&A with the Flow Power Project Team.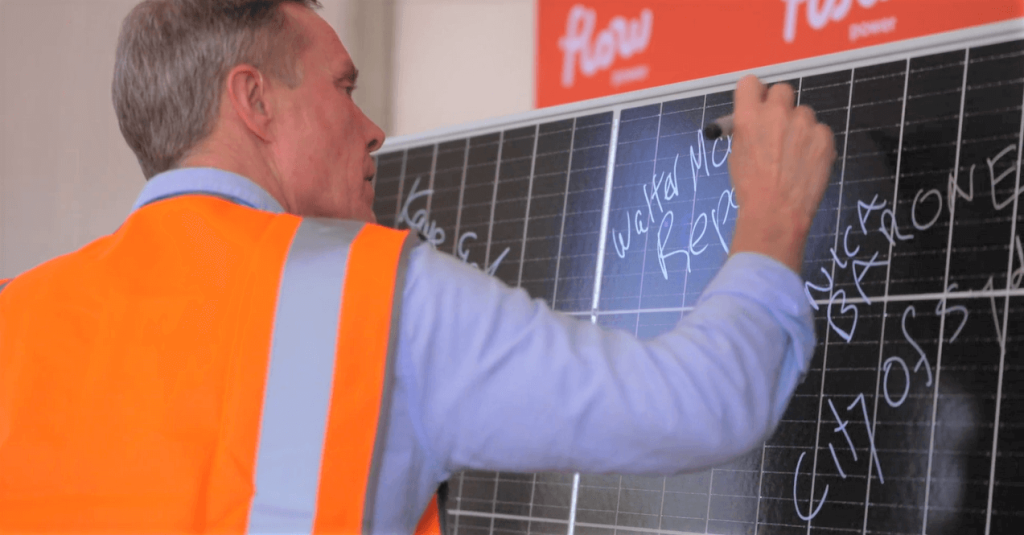 The power of the Shoalhaven Community Solar Farm
The Shoalhaven Community Solar Farm has been developed by Flow Power and not-for-profit group Repower Shoalhaven. The result is a 3.9MWp solar farm that exemplifies a true community project.
The solar farm will provide clean energy to the market, including to the City of Sydney and businesses across New South Wales
Flow Power CEO Matthew van der Linden said the facility provides a roadmap for other communities to launch their own renewable projects.
"The Shoalhaven Community Solar Farm is the first renewable energy project of its kind in Australia, these projects present a challenge, but the rewards are immense."

"We're incredibly grateful for the support of visionary organisations, like the City of Sydney, who recognise, not only the cost and sustainability benefits for themselves, but the flow on effects for other communities."

"If organisations can follow in the City's footsteps, a net-zero carbon future is achievable."

Flow Power CEO Matthew van der Linden
Find out more about the Shoalhaven Community Solar Farm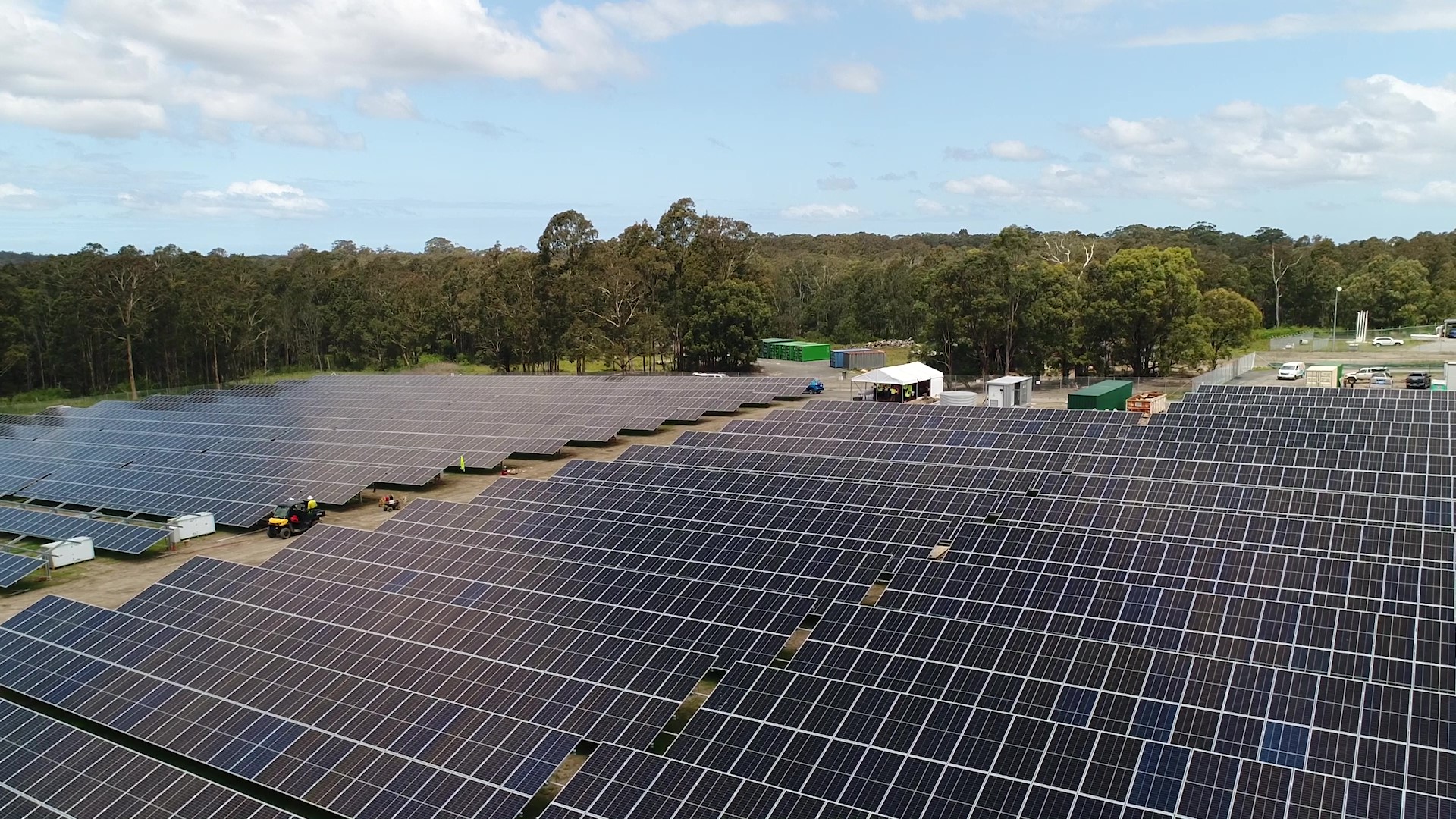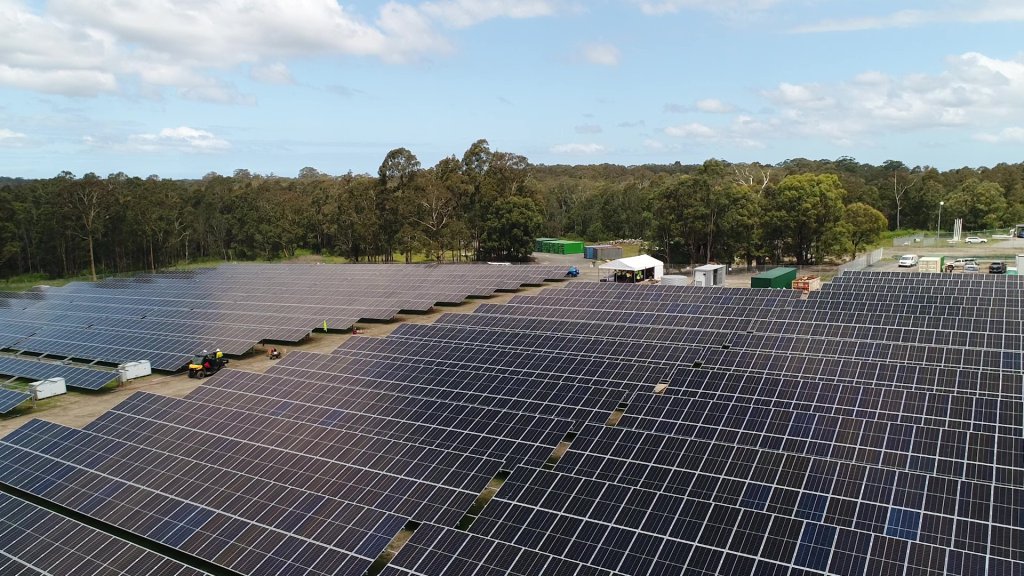 With special thanks to our event day suppliers and local community organisations
Flow Power were proud to support local businesses and construction contractors, community organisations and aligned agencies as part of our event.
The day was captured by Green Thumb Media, with stunning aerial drone footage for our event video. Also coincidentally captured live on the day, was a birds eye view of solar panels being installed at our next-door-neighbours; the Shoalhaven Animal Shelter. These solar panels were donated by Flow Power, meaning the animal shelter will soon also be enjoying the benefits of their own rooftop generated solar.
Flow Power aim to show support within the communities we work in and when brainstorming our catering for the event- we knew we wanted to go straight to the locals.
We chose sweet treats from Civic Kitchen and Catering Nowra. Civic Kitchen are an incredible organisation who are proud to provide employment opportunities and skills training, to people with disability in the community. They support individuals to exercise choice and control in their lives, achieve their goals and participate in the community.
The University of Wollongong's inhouse team "Aspire" from the Coastal Innovation Campus delighted guests with savories, and last but definitely not least, we had bright orange celebratory "cupcakes by Oliver's Granny" – thank you Felicity from Blissful Bites.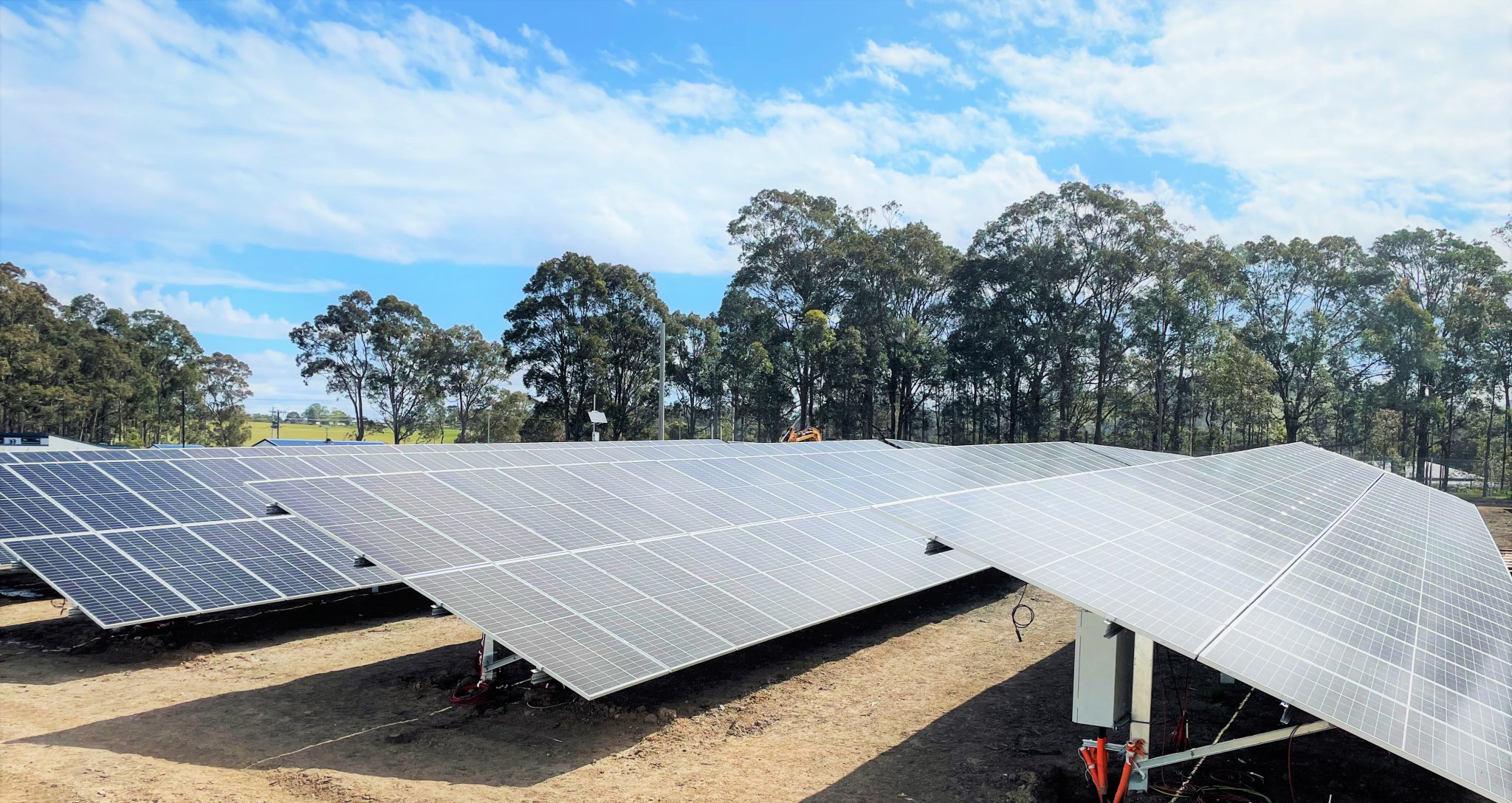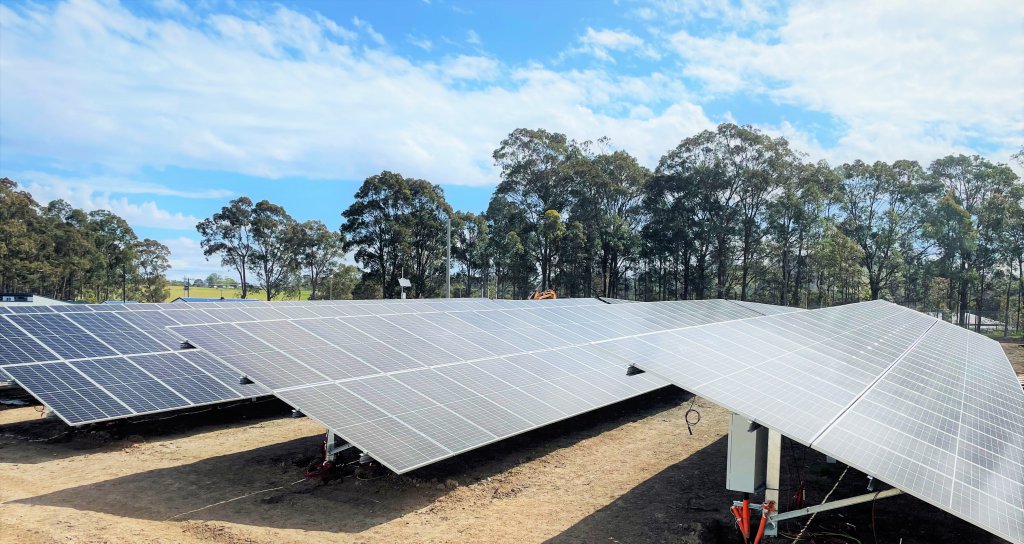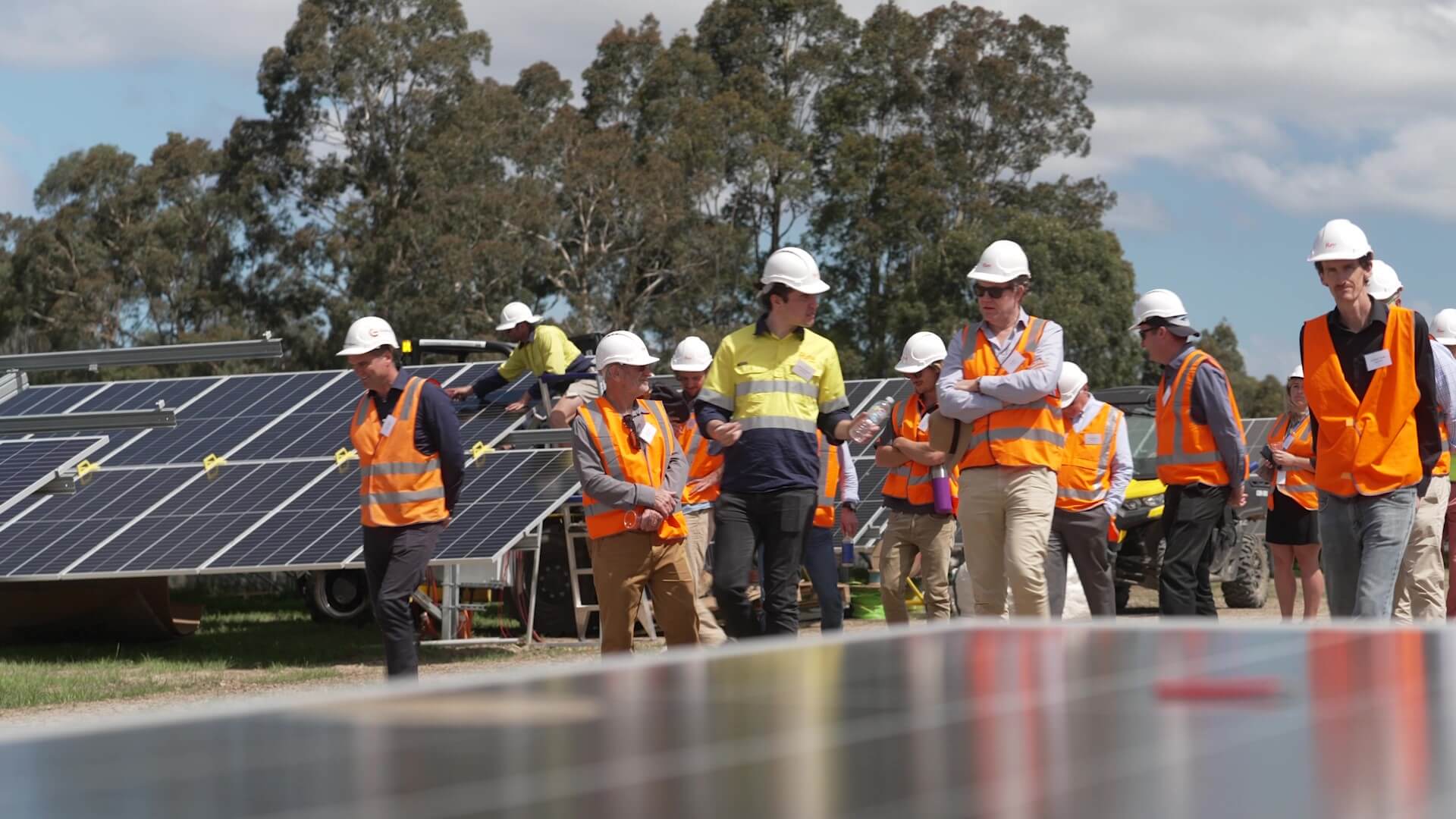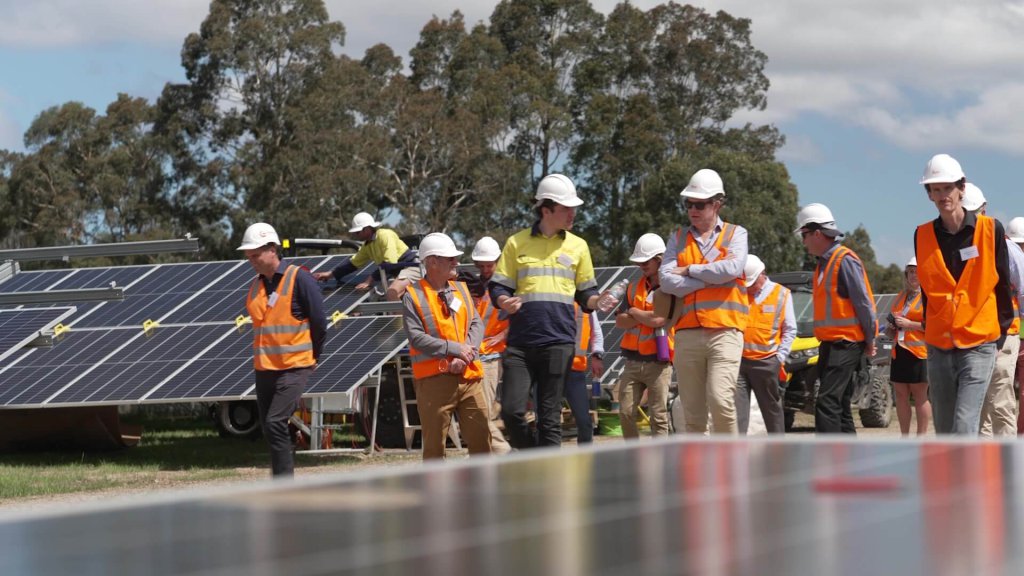 Thank you to all who joined us!
The Shoalhaven Community Solar Farm project has been made a reality by the hard work of the Flow Power and Repower Shoalhaven teams along with key support from the Shoalhaven City Council and the City of Sydney. We'd like to extend special appreciation to:
Repower Shoalhaven
The City of Sydney
The Shoalhaven City Council
Eagle Projects
With work set to finalise onsite in December 2021, we look forward to a future public open day soon. If you've ever wondered how a solar panel makes electricity and/or how renewable energy empowers local communities and is changing Australia's energy market (for good!), then watch this space!
Media releases:
Flow Power's media release available for download here.  
The City of Sydney's media available release here.
If you'd like to learn more about our projects, or how your business could get connected to projects like the Shoalhaven Community Solar Farm, reach out to the friendly Flow Power team:
1300 08 06 08
Live chat (within business hours via the chat button at the bottom of your screen)
Alternatively, you can submit your questions through our website contact form here.