Water Sector Energy Solutions
All the services to power Australian water utilities,

from one full service energy team.
Just like water, energy is an essential. And Flow Power proudly assists Australian retail water utilities get the most out of their energy.
We know how important it is to be energy and cost efficient – as well as doing the right thing to achieve sustainability goals. Savings on time and money give you the resources to make more of an impact with your business, so why not let us make energy an opportunity for you.
Here's how water utilities optimise their energy with Flow Power:
Engineering advisory and consultancy
Cost saving tariff reviews
Wholesale retail contracts
New project development
Existing asset efficiency reviews & optimisation
Intelligent tools and live data access
Demand response support
Dedicated account managers
Solar PV & battery
Power factor
Peak demand
Meter amalgamation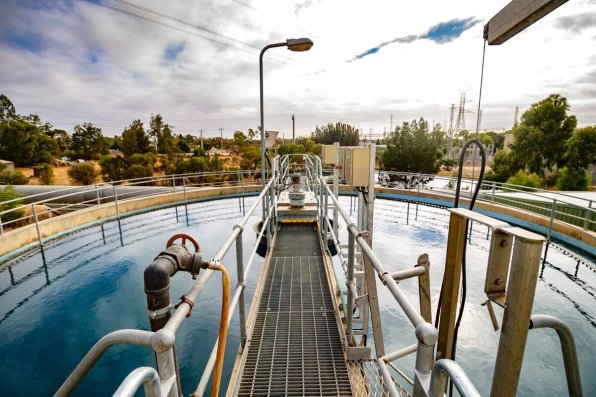 Photo credit: Lower Murray Water
Discover cost, carbon, and time efficient ways to do energy.  
From significant savings revealed by tariff checks to new build projects, LGCs, expert engineering advice and robust reporting, water utilities can now enjoy the convenience of having all their energy services under one roof.
Not only is this approach more convenient for your business, but it also lets us – as your energy retailer, consultant & advisory team, and projects team look at your organisation and your goals holistically – so we can work with you to efficiently make your energy goals a reality. 
Speak to a water sector energy specialist, today.
TALK TO US
How Flow Power works with retail water utilities
Engineering advisory and consultancy 
At Flow Power, our team of experienced engineers are ready to provide your business with specialist engineering advice and optimisations.
From energy and carbon management (including carbon mitigation), energy efficiency and solar PV, if there are cost savings or efficiencies your business can make – Flow Power will identify them. 
Our team of experienced engineers can:
Review your existing system performance
Provide validation for existing site energy optimisation work or;
Identify risks or additional work that may need to be undertaken to meet your goals
Provide clarity on projects – particularly advisory and assessments for your next solar project
Learn more about our Energy Ready program, call our team today.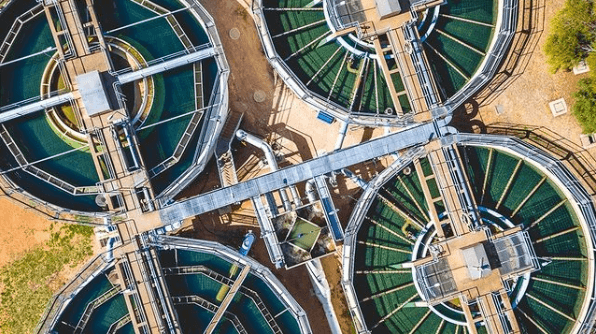 Photo credit: Lower Murray Water
True energy efficiency
Measure your efficiency within electrical circuits with a power factor analysis.
The Flow Power team will comprehensively check how efficiently all energy delivered to your site is being used with your current assets and how it can be optimised.
Costs under control
One of the most immediate ways to benefit your bill is a tariff review performed by a specialist. 

We help identify if you're on the appropriate tariff for your business and energy use, or if you could be paying less.

Providing the tools you need to take real energy action
Customer Portals
Every Flow Power customer gets access to the Customer Portal, which gives you an overview of the energy market forecast and prices, your total energy consumption, recent invoices, billing information and how much power you are using at certain times of the day.
When linked with the kWatch Controller, you will be able to access real-time data, alerts and automation, through the customer portal, to help you reach your energy goals sooner. 
By understanding your energy usage throughout the day, you can break down your operational work processes. Discover ways to improve your price efficiency by potentially shifting your heavier load consumptions to lower-priced periods.
Market Monitoring Service
Stay across wholesale power with Flow Power's Market Monitoring Service (MMS). 
Enjoy energy confidence knowing a team of specialists monitoring the market for you 24/7. You will be notified when electricity prices are about to rise, so you can respond to them, by either changing your energy usage during the price spike or switching your operations to an energy asset.
If your energy contract is powered by the wholesale market, adding MMS to your plan could help you reduce your energy bill, if you control your energy consumption during the price spikes.
Carbon pledge and sustainability goal support
If your organisation has a carbon pledge you're working towards, let Flow Power support your mission. Energy retail contracts that are 100% GreenPower or Power Purchase Agreements with added renewable energy certificates (such as LGCs) are an excellent way to align your energy with carbon neutrality goals. 
With Flow Power, just by being a customer you will be supporting more renewable energy projects to be developed. Then, any load flexibility you can do to shift your use away from higher-priced, peak fossil fuel times will help to reduce the emissions intensity of our electricity grid. 
Additionally, Flow Power can assist you with your renewable energy certificates. Our clean energy projects allow us to create LGCs and manage them with the Clean Energy Regulator.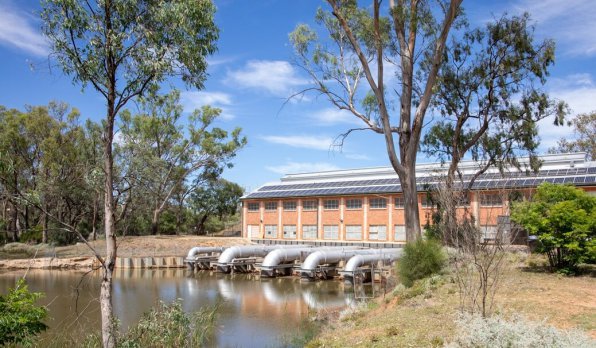 Photo credit: Lower Murray Water
Dedicated account management and engineering team
Getting your energy under control may feel like a daunting task. Except, you won't have to do it alone. Our team are here to help you understand your energy through our dedicated business account managers or our Energy Ready service.
Questions? We're here to help.
Support starts when you first contact Flow Power. Our friendly team will help you understand your energy options, opportunities and what products or services are best suited.
Reach out to our Flow Power energy specialists today: 

Alternatively, you can submit your questions through our website contact form here.
If you're an existing Flow Power customer, please reach out to your dedicated account managers.
CONTACT US