First, let's break down the individual charges that make your power bill. One of the first steps to connecting your business to market signals is understanding how power costs are broken down.
Now, let's break down those elements:
Approximately just over 50% comprises of network costs, which delivers energy via a network to your business. This charge also includes the cost to build and maintain these networks including electricity wires , gas pipes, and metering fee's including the CT Compliance testing levy.
The next section comprises of the cost to produce power which sits at approximately 25%
Retail prices included in the next section. This cost includes managing customer accounts. If your business is connected to the wholesale market, the retail price will be lower.
Government charges or green costs comprise of approximately 5% of your power bill.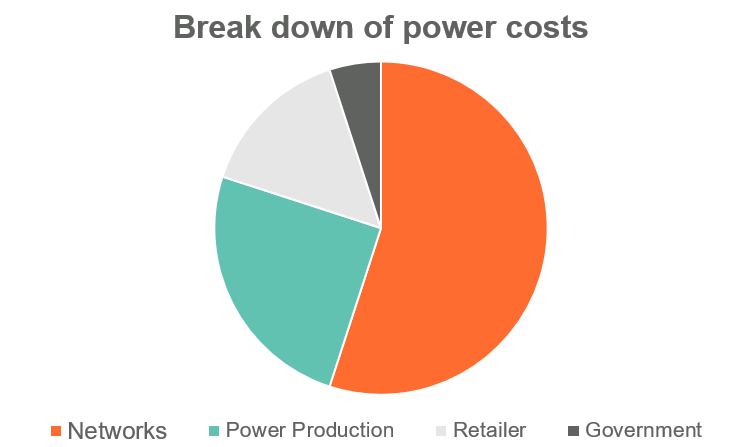 Source: Australian Energy Regulator