It's hard knowing when to sign a new energy deal. And it's even harder knowing whether the rates you're receiving are fair or just a symptom of bad timing.
This is the challenge that a business in NSW faced this time two years ago in 2017, when its existing agreement was about to expire.
Coming out of an extreme summer, market rates had increased, impacting the retail offers that the business began to receive.
The business's operations manager felt that the offers they were considering were too high. What if a market drop was just around the corner?
He knew that energy contracts are typically traded by retailers on the wholesale market, and that the rates could vary depending on the time of year.
While most retailers pass wholesale market contract prices onto customers as fixed-rate contracts, signing a contract during a peak could leave his business stuck paying more than he needed to for the next two years.
So, he began to look for an alternative.
Becoming Active
This is where Power Active came into the picture.
Power Active, with an added tool – the Active Option – would allow the business to move onto a lower rate if the market dropped.
Normally, the Active Option would apply to the second year but with such unusually high market conditions, the business made the decision to pay a small premium and apply the Active Option to the first year too.
And it paid off. Prices began to fall.
Prices that get better
By late May, the rates for financial year 2018 dropped by 5%.
The Active Option moved the business directly onto the lower rate, delivering a saving of 2% after the Active Option premium was deducted.
By the same time the next year, the market rates had fallen even more.
With the Active Option, the customer secured an 18% lower rate for financial year 2019 after the premium was deducted.
Seeing the benefit – and savings – delivered by the Active Option, the business contracted for financial year 2020.
While the Active Option for this contract hasn't been exercise yet, locking in their new agreement early allowed them to avoid prices in the market rising by more than 20%.
Right now, market conditions mirror the same market highs that this business experienced back in 2017.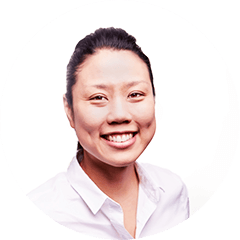 Speak to Tricia to find out how to make Power Active with Active Option work for your business.
Talk to an expert